Rajdhani dainik is very popular newspaper in nepal . nagarik dainik published loksewa study material, prasa model question & Tsc question on every week Monday .
it is very helpful who prepare loksewa prasa Tsc & other goverment exam.
we are daily update on loksewa, Tsc , Banking & other goverment exam note.
Source :- Nagarik Dainik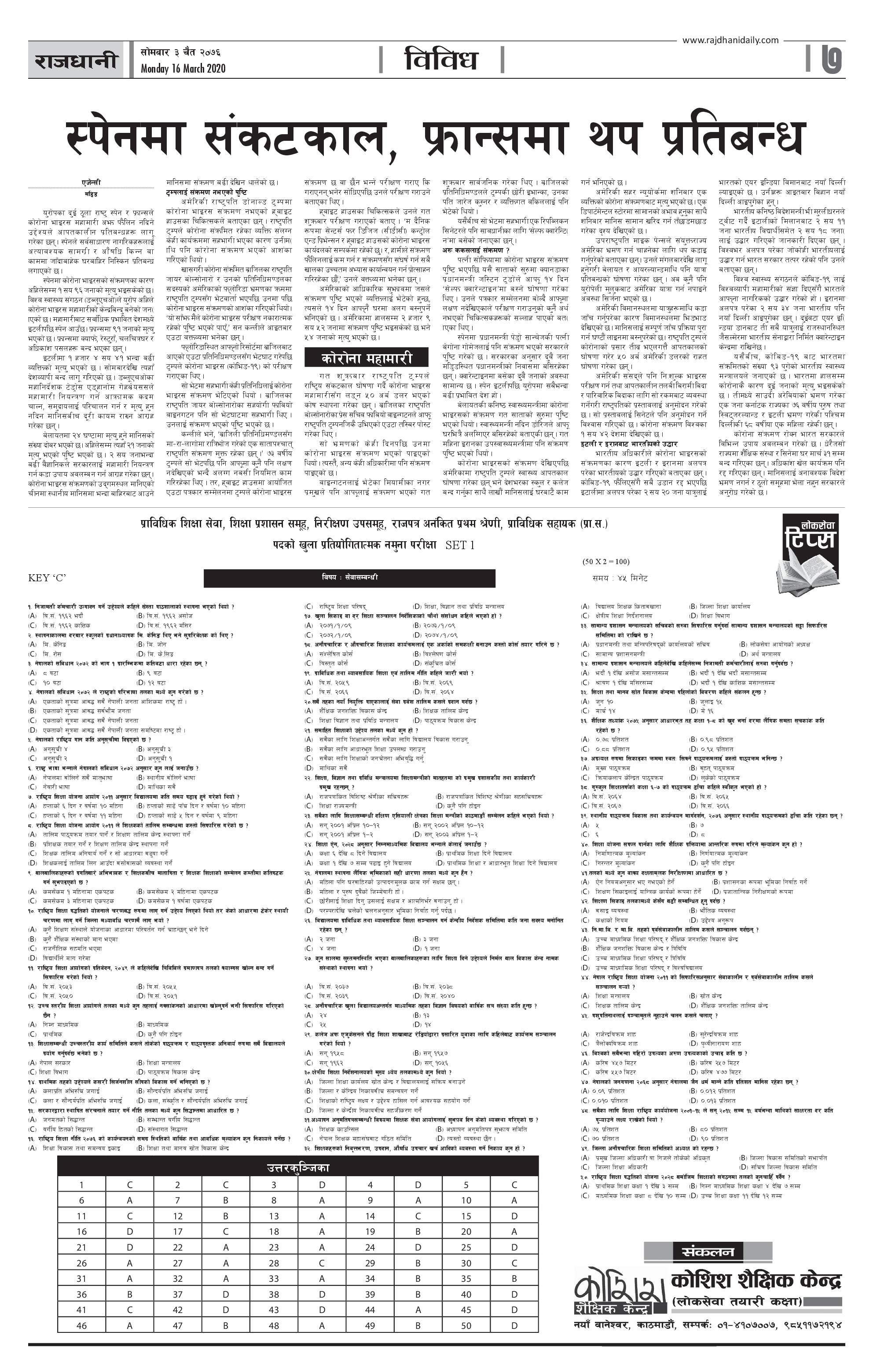 Lok Sewa Aayog 5th Level (Prabidi Saayak) Exam Questions
In this exam, the candidates have to face objective education related questions like education history , education act & other . Similarly, in this exam candidates have to solve objectives questions.